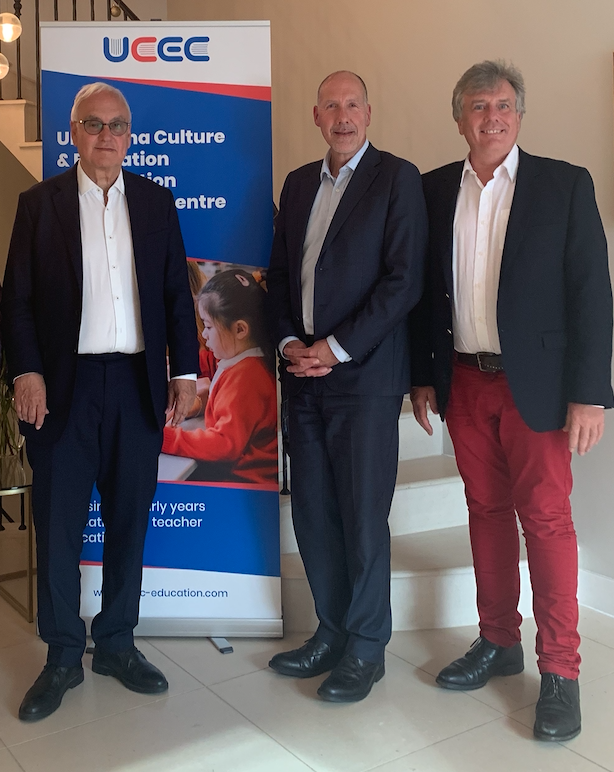 On Thursday 8th July, UCEC hosted its first in-person Education Expert Group gathering of 2021.
Members representative of the UCL IOE Centre for Teacher and Early Years Education, Sharing Parenting, Activate Learning, Wild Search, Dukes Education, and Ofsted gathered together to discuss the importance of good 'leadership' in the context of schools.
Geoff Barton, General Secretary of the Association of School and College Leaders (ASCL), led the stimulating discussion and shared stories about his experiences supporting UK-China education exchange.
As the former Headteacher of the King Edward VI School in Bury St Edmunds, Geoff oversaw the establishment of strong partnerships and student-staff exchange opportunities with schools in Shanghai, China.
Cross-cultural education exchanges have long-lasting, positive impacts on both parties. It enables students and staff to learn from each other, become aware of their comparative strengths and weaknesses, and develop their international outlooks.
As an example, Geoff compared and contrasted the Chinese teacher's more direct style of using right or wrong answers, with the English teacher's more reserved style that values students trying and 'having a go'.
Both styles have strengths (straightforward vs. encouraging) and weaknesses (too blunt vs. too patronising), and it is difficult to say which style is 'better' for the students. There is much to learn from both sides, and so the importance of international partnerships and exchange is highlighted.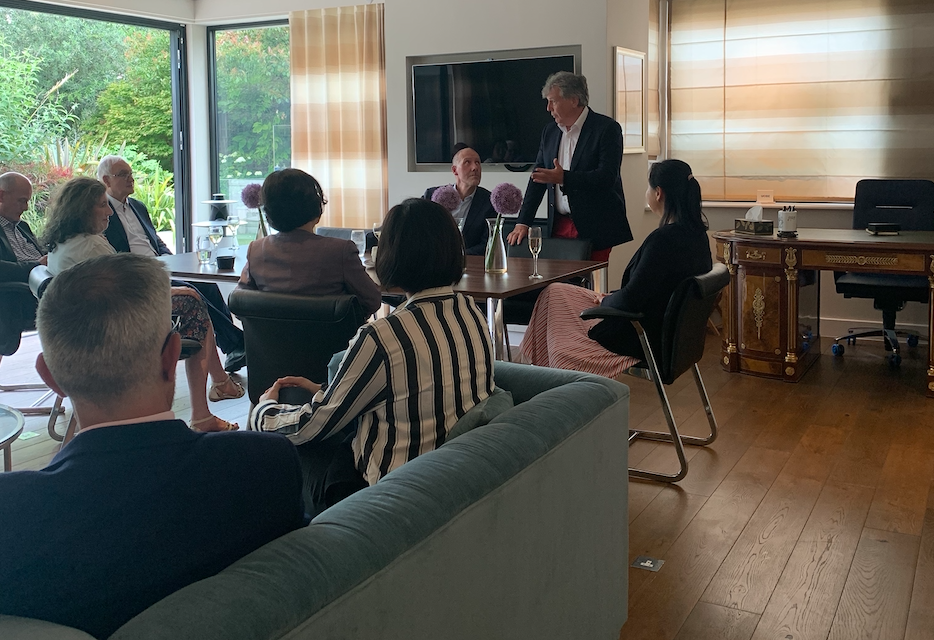 In closing, Geoff also reflected on the future of education, and why it is more important than ever for leaders and teachers to develop essential skills in order to foster the next generation of leaders. In other words: what should a 21st century teacher look like? 
AI powered education platforms can provide much faster, more accurate and better personalised feedback to students than human teachers ever could. This technological development is not a threat, and actually presents an opportunity for teachers to dedicate more of their energy on other important areas of teaching, such as fostering creativity, leadership, and collaboration skills in their students. 
However, rather than focusing on judging teachers 'accountability' for their student's outcomes, Geoff argues that we ought to look at how educators take on their responsibility to equip students with the abilities and moral qualities to navigate and contribute to the rapidly changing world. This is a better measurement of good leadership.